I mentioned in this post last month that the Faculty Academy sites were down. I discussed this with Martha and realized all the Faculty Academy sites had been created as an independent network within UMW Blogs, and given the plugin we used to do that has long been defunct we could no longer see it in the Network Admin interface. Legacy crap like this is crazy cause I honestly have a very vague memory of ever doing this. When we migrated UMW Blogs to a new server on Digital Ocean this summer, the A record for facultyacademy.org was never updated to the new IP address, which explains the broken sites. That was fixed almost a month ago, and all is well. But given all these sites have not been updated in years, I asked Martha if they would be likely candidates for archiving as HTML sites, keeping the files and databases backed up should they ever need to be resurrected, and she said sure.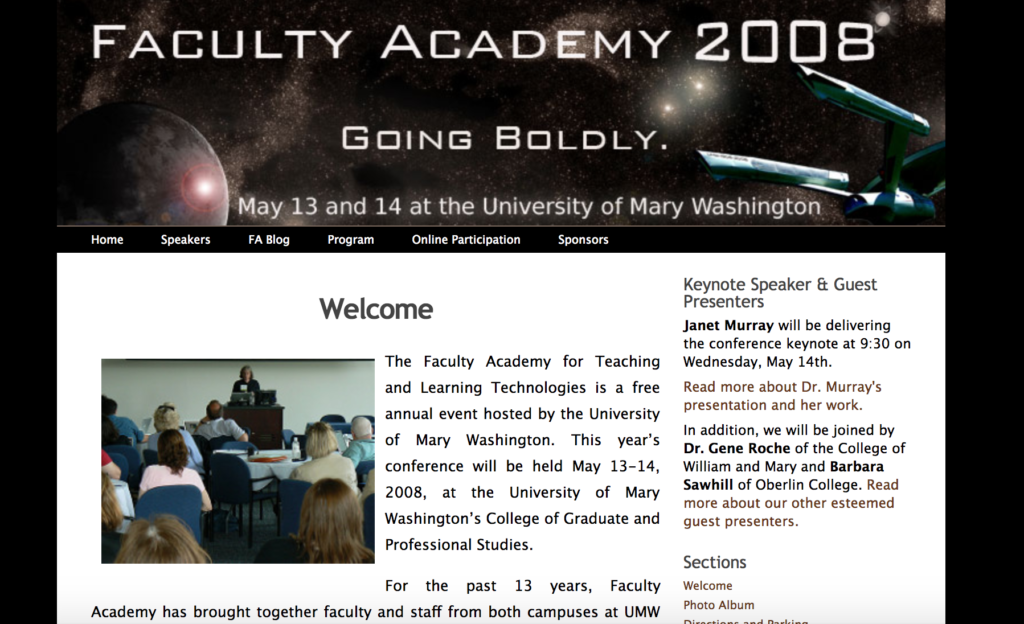 So, seven years of Faculty Academy sites were packaged up as HTML and relocated to UMW Domains. I used SiteSucker, which I have raved about previously, and it was really dead simple, and the web legacy of Faculty Academy lives on with no concerns about broken plugins, themes, spam, etc. Going back through those sites reminded me how many great people came through UMW from 2006 through 2012. Good times! You can also see 2007, 2009, 2010, 2011, and 2012 for those historians and archivists out there.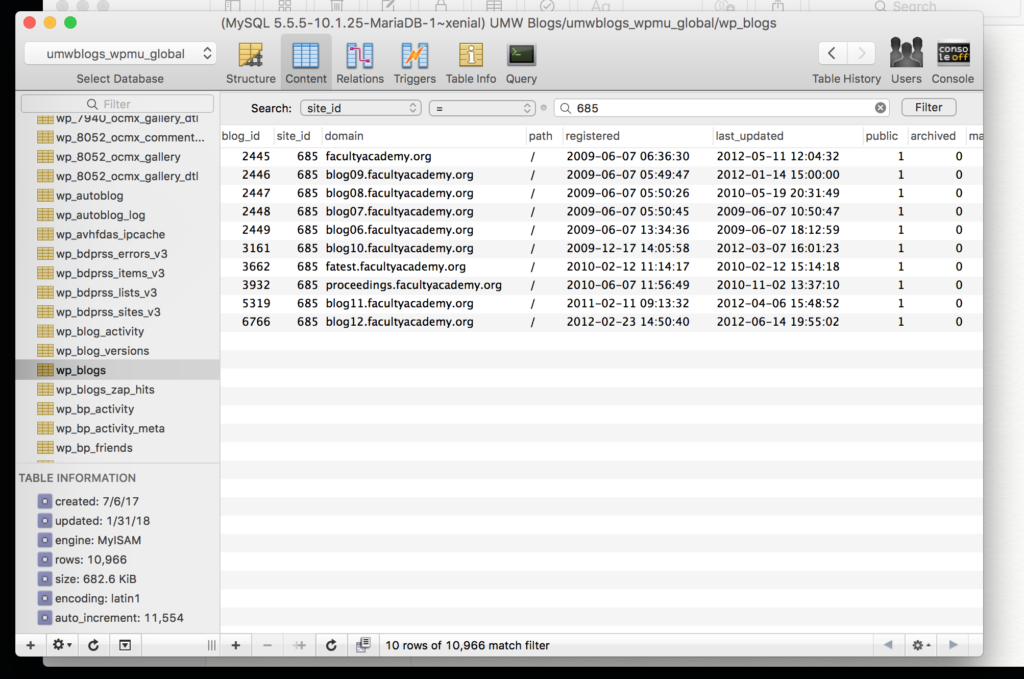 A quick note here that finding the sites amongst the thousands of blogs on UMW Blogs was not straightforward until Tim Owens pointed me to the Sites table in WPMS that gave me the site_id of facultyacademy.org sites, which allowed me to search all blog_ids on that site_id in the blogs table which gave me all the sites right away….god save THE OWENS!
While we were at it we did a quick HTML archive of the UMW Blogs Wiki, which now has a ton of sites back up like the original ds106 syllabus and some EMOboiler memoribilia.
Felt good to get a bunch of that stuff back online because the webs we built should have a life beyond us, this whole disposable, third-party web shit is unacceptable.