A cheap shot, I know, but I just couldn't resist, candy cigarettes are still on the shelves! Well, I bet there's not "a cough in a carload!" This is even more striking to me after being in Canada for six days where every pack of cigarettes has a huge skull and cross-bones stating, quite candidly, "How do you like you're blue-eyed boys now, Mr. Death!"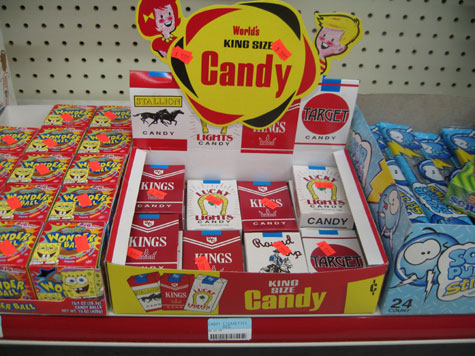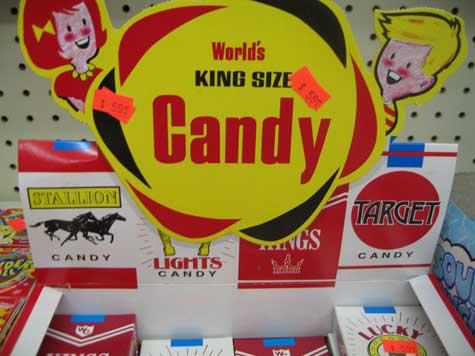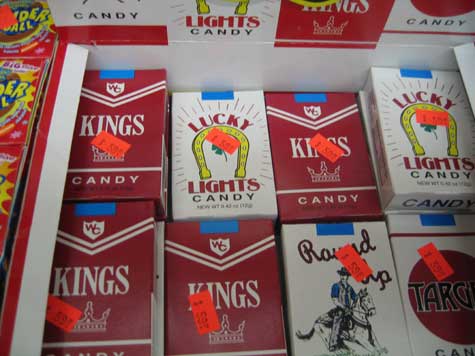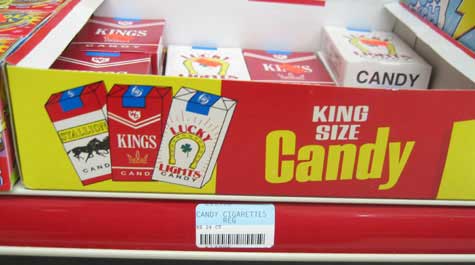 Want a historical context, check out this page of vintage candy cigarette images from the 50s and 60s.

Update: I also found this Smooth Smoke Slogans Flickr pool, a lot of vintage smoking images and can be found there as well.