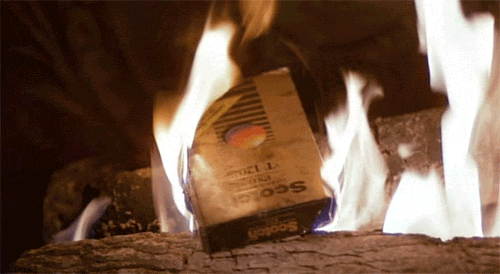 If you have some old VHS hanging around the house, yet have gotten rid of your VCR long ago—it might be high time to let Reclaim Video take them off your hands. Rather than letting them sit around collecting dust or going to the Goodwill or even worse the dump—consider sending them to the following address:
Reclaim Video
2324 Plank Road
Fredericksburg, VA 22401
Keep in mind these tapes won't just sit around or become part of a personal collection/archive, but rather will be available for others to enjoy. And to sweeten the pot, anyone who donates 25 or more VHS tapes gets free membership (including a laminated card) and a bitchin' Reclaim Video t-shirt.
If you already got rid of your VHS collection, no problem, this still applies if you send along some of your favorite 80s movies that you purchase online to the above address. We owe a great debt to Tim Clarke who went out of his way to send us the first donation to date: the 1983 Canadian classic Strange Brew.
We want to encourage you to do the same, and once we get our act together your contribution will be registered on the hallowed virtual and physical walls of Reclaim Video.