Update: For a nice overview of Digital Asset Management Systems on college campuses check out the recent article in Campus Technology. Thanks Andy!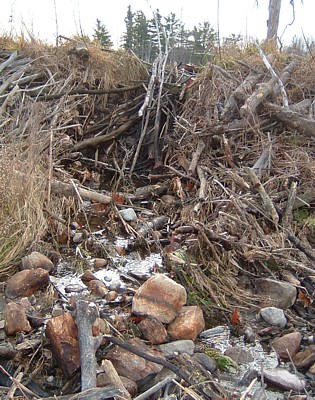 Well, I have been away from bavatuesdays for a while now, and I have been beating myself up for not blogging regularly. At least until I remembered that I have, indeed, been blogging regularly with Lyceum form my English 375 class blog, so I promptly made up with myself and will now proceed with a regularly scheduled bavatuesdays article.
I must say that UMW has been the epicenter of some extremely interesting discussions as of late, and while the echoes of Faculty Academy 2006 are still audible given the recent podcasts on facultyacademy.org, DTLT was fortunate enough to have Andrew Treloar on campus today who brought into sharp focus the relationship between digital asset management systems (DAMS) and "the future of scholarship" for higher education institutions around the globe, to paraphrase Andrew himself.
Andrew is the director of Information Management and Strategic Planning at Monash University, and he spent much of the day laying out the strategic questions higher educational institutions must engage when considering the implementation of a DAMS. Andrew's generosity in sharing best practices culled from his own experiences designing projects such as ARROW and DART was only surpassed by the quick-witted flare with which he presented the numerous lessons learned throughout the course of his own work.
And what are these lessons learned? Below are just a few, and I am sure Gardner and the other ITS's will fill in any and all of the gaps I have overlooked, ignored, or just simply failed to grasp.
First, Andrew immediately made it clear that when designing a DAMS the greatest challenge is not necessarily technical, but rather the process of navigating the particularities of the institutional culture. A very interesting point which certainly means different things to different institutions, nonetheless negotiating the needs and concerns of the academic and administrative departments at UMW has been a large part of strategizing such an initiative, even before we began to explore the numerous technical options.
Second, in thinking through the formats we would use to capture metadata for the digital resources, questions emerged around how we would use a SQL database structure in conjunction with the Resource Description Framework when serving the digital objects. Turns out that Fedora (the DAMS Monash University has chosen) is moving towards an indexed RDF file that in many ways combines these two processes in ways I haven't entirely conceptualized as of yet (Patrick, Cathy – any help here?). Point being that specifications for recording and eventually serving metadata such as Dublin Core and RDF in a DAMS are becoming standardized as projects such as the semantic web become more established.
Thirdly, do not reinvent the DAMS wheel! While a few of us in DTLT had been kicking around the possibility of designing elements of a management system from scratch with PHP, I think we all were a bit relieved when Andrew directed us to open source DAMS systems out there like Fedora and DSpace. And, while the fact that Fedora is programmed in JAVA may scare some universities away with limited resources (like, for example, UMW), open source projects such as Fez , a highly flexible web interface to Fedora designed at the University of Queensland, is a ready-made frontend for interfacing with Fedora programmed in PHP. Additionally, DSpace is another alternative for UMW, given that it is an out-of-the-box open source DAMS solution -yet another avenue we will be exploring in the near future.
Finally, in the words of the great Keith Jackson, sports announcer par excellence, "this analyzing is paralyzing … just play this dang thing!" In other words, Andrew suggested that we start the pilot, begin the iteration, make the necessary mistakes, and learn a ton. For while we are experimenting with these options we always know that exporting/migrating less than 5,000 digital objects and their metadata to another system will not prove too painful. But, more importantly, we at UMW will be much, much wiser than when we started!
So, as you can see we all have some work to do in DTLT, but the kind of work this group was made for!