Well, the other John Locke.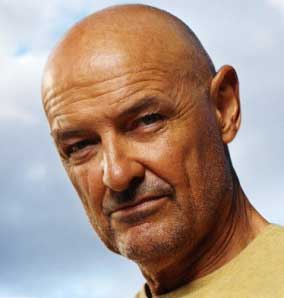 He's a great spirit, a Shaman. I just had to get that off my chest.
During a recent conference in Vancouver many contracted the dreaded Moose Fever, whereas I picked up the arguably more contagious Lost fever. As for you folks who are saying, "Well, look at the Johnny-come-lately raving about Lost" – fair enough, I know I've come late to the party. Sure, three years after its inception and almost 30 some-odd episodes behind, I am way out of touch. Sue me!
But if you look deep inside, you'll realize that I am where all you die-hard Lost fans want to be: at the beginning of the relationship when excitement, expectation and possibility frames everything. I have been using the wee hours of the night this week to work my way through the first 16 episodes of Season 1. I'm as hooked as Charlie sans Locke! In fact, beyond hooked -I can't wait to go home and watch four more episodes tonight! Perfect weather, it is torrential in Virginia, 80 degree weather has turned to almost freezing, and it's Friday in Freddy -and like Chris Tucker and Ice Cube -I ain't got "anything" to do! I love it!