We just passed the half-way mark for 2019 and Reclaim has already accomplished most of the big items on its to-do list—which feels good. Our primary focus this year was pretty clear from the outset, hire more support staff to get Tim, Lauren, and I some relief from frontline support. I find the hardest part of Reclaim's steady growth is letting go of certain things, but it has to happen. In order to focus on infrastructure, client outreach, workshops, conferences, community building, and planning for the future (not to mention our growing VHS rental market and nascent arcade) we had to stop answering so many tickets.
Hiring, Hiring, Hiring
To this end we started 2019 with a key hire of Judith May as Reclaim's Customer Support Manager. Once we made the decision to go forward with the hiring process in late October we made the offer to Judith in December and she started soon after the New Year. It was an intense process that Justin Webb ran brilliantly, and we have not looked back since. Judith fit right into the culture, and the idea was to hire the manager first and then let them take ownership of the entire support side of things and from there augment the team and start building processes to make sure we can start scaling that side of the house beyond Tim, Lauren, and I. The crucial element to this transition was Meredith Fierro, who has been with us now for almost two years and has become an absolutely crack support specialist. Having colleagues like Meredith who are able and willing to chip in to make this big shift possible by showing folks the ropes and getting them trained up has been huge, and I am really grateful.
Not long after Judith was hired we decided to double-down and hire two more support specialist that can begin to cover the nights and weekends, which would effectively begin to realize the dream of getting Tim and I more removed from support after hours. With that we were able to focus the next couple of months on another hiring process for two Customer Support Specialists that Judith ran, and by mid-May we had hired Danny Jimenez and Chris Blankenship for additional support coverage, and they have been an awesome addition. In just a few shorts months the Reclaim Hosting team almost doubled, which is mind blowing for me. What's more, I think all of us are beginning to feel the immediate rewards of the increased capacity for support so that we can begin to switch focus to other elements of Reclaim. This was our primary objective for 2019, and I am glad to say it is moving along beautifully.
Domains19
Another huge accomplishment was planning and running Domains19. Much of the credit goes to Lauren who took on that colossal task in addition to her account management, training, support, and sales responsibilities, so it was no small task, but just like in 2017, it went off without a hitch. You can read more about the conference in Lauren's two-part recap here and here, Judith's reflections on the sessions she attended, Tim's post about automating session recording, my initial post about Art at Domains here (there is more to come), and there is even a bigger list of posts that I still have to work through. Domains was encouraging, and as John Stewart points out in his insightful post recapping the event we are at an inflection point, or between acts as it were:
If act one was the development of the technical, financial, and human resource models for building Domain of Ones Own projects, act two will I think focus on answering the existential challenge of integrating Domains into "normal" pedagogical practices.
That's an awesome frame to revisit in two years, and it gives us all something concrete to build towards, which is something I really appreciate given being freed up from support a bit allows me to return to some serious community building.
Health Insurance, Dental, 401K, the whole damn package
Another big move we made this year is to move away from reimbursing our employees for health insurance and take the leap and provide it for them. It's not a cheap endeavor by any means, but as we started hiring this year we knew a full blown benefits package was going to be key, so we now provide not only health, dental, and vision, but we also upgraded from a Simple IRA retirement program to a 401K, which means we are official. All we need is a fridge full of Fuji water and we can compete with all those Silicon Valley shit heads.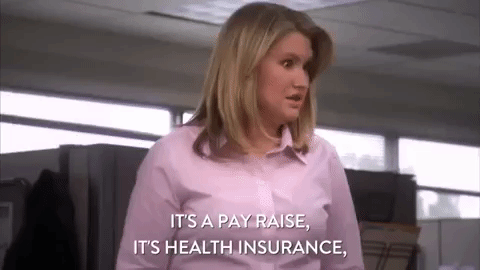 The other piece of this is we started to do some of that morbid planning that takes into account scenarios like "what if one of the two co-founders were to fall off a mountain", or "what if one wanted to leave to start an arcade machine repair shop", etc. This involves fun stuff like personal wills, life insurance, articles of organization, and the like. As we've been going through this process Tim and I realized that Reclaim has grown up a bit this year. We effectively doubled the number of employees, made sure everyone had real benefits, and even started to plan for the long haul to ensure no matter what happens Reclaim lives beyond either of us, which is crucial to us, our families, our employees, and our clients. It also means we have an answer for those questions we've been getting from potential clients since 2014 regarding what happens if Tim or I get hit by a bus*—which is always a pleasant talking point. I think we have accounted and planned for many of those scenarios at this point, and the process of building in safeguards and redundancy has been a really rewarding part of the first 6 months of 2019.
Investing in the talent you have
Something Tim and I were keenly aware of after out time working at universities was making sure we acknowledge and reward the talent we have. This is something in our experience universities always struggled with, and was a big reason for the regular turnover. We want to try and keep our team as consistent as possible, and that means regularly evaluating, celebrating, and rewarding good work. We've been lucky that we have been able to retain amazing talent like Lauren and Meredith, and we wanted to avoid the scenario we were all too familiar with at UMW were you effectively had to get an offer from another job for them to even consider a raise. It was demoralizing for not only the employee, but also the employee's team. It's a bad situation, and we want to try an avoid it at all costs. So, in addition to providing regular raises, we want to start working with our employees to project the next several years of their professional life with Reclaim. Lauren and Meredith have been our longest running employees at 4 and 2 years respectively, so we started with projecting what it would look like if they were to stay with Reclaim for the next 4 or 5 years in order to start giving everyone at Reclaim a larger sense of their growing roles over time. It's something I really wish past employers would have done for me, I would have appreciated the opportunity to work towards a broader goal once I was settled in a bit, so we'll see if this makes a difference in the long run, but it does highlight our philosophy of hiring the person beyond the position and making sure they have the space and encouragement to grow and learn.
Growth
I guess none of what came before would be possible if folks weren't still hosting with us. So for that, we are ever thankful. Our growth has been steady for the first 5 years and this year is the first we may see a bit more of a dramatic uptick. Already this year we have as much new business as we had all last year, and the thing that has been interesting in this regard has been that while our shared hosting and Domain of One's Own offering continue to grow consistently, managed hosting of WordPress Multisite and other applications has already doubled. It's been nice to see this, and even better that many of those new accounts come from clients that are already using Domain of One's Own—I can think of no greater testament to the fact they are happy with what we have been doing than by giving us more business 🙂
cPanel and the pitfalls of investment funding
Talking of growth, we remain investment free and in many ways got to witness the dangers of that road first hand—as did many other hosting companies this last week. In a rather unexpected move cPanel changed its pricing structure resulting in anywhere from a 300% to 800% increase monthly. They switched from per server licensing with unlimited accounts to charging per account on any given server which will create all kinds of financial havoc for many a host. So, for example, if you were paying $15 per server license for unlimited users, the new license would be $45 per server up to 100 users and either .10 or .20 cents (depending on whether you were a partner) per account beyond 100 accounts. So, if we have a server with 800 accounts, it would now be $45 for the license up to 100 accounts and another $70 per month for the additional 700 accounts (or $140 if you are not a partner-ouch!). So, what cost us $15 a month historically will now cost us $115. Now multiply that by X servers and the increase adds up quickly. We were lucky in that we could leverage educational licenses and avoid the increase on our Domains schools, but it still hits our shared hosting server costs hard, but at least we can manage that without immediate talk of price increases. In fact, we have to thank our account manager Brenda Gehringer who has been amazing at helping us navigate these changes to ensure part of our core business model was not in jeopardy.
It's not coincidental that cPanel was bought by the Oakley Capital firm less than a year ago, an investment firm that also owns their biggest competitor Plesk. So, with cPanel and Plesk as the only robust alternatives the entire hosting industry felt both blindsided and trapped by the new pricing model. What's more, the fact that the folks raising the price also own the main competitor infused no one with a sense of faith in moving panels. Even more damaging is the loss of faith amongst their customers. You can see how hard this has been on the employees of cPanel who are trying to deal with the fallout of what is a blatant strategy to squeeze as much money as possible from the hosting community to appease investors. It's a dangerous road to travel because nothing is more valuable than your customers' trust, and what has taken cPanel almost 20 years to build could be gone in a week. I feel for all of the folks at cPanel doing the work on the ground that have no control over this decision, but once a company goes down this road it has the real potential to end bad. At this point this is no longer about hosting, it's all about the money.
Open Source
One of the things I had been thinking seriously about when Phil Windley was here, and a month later during Adam Croom's visit, was how we can ramp-up our community building at Reclaim. One approach is more on-the-ground meetups and workshops, which we have been working on already and I want to do more of this year and next. The other is an advisory board of folks from various Domains schools for us to consult and work more closely with. And that last idea, in the wake of the recent cPanel pricing announcement, sparked the idea that this might be the perfect opportunity to spearhead an open source web hosting panel that is developed in collaboration with a number of universities. It's the seed of an idea I am really quite excited about the prospect of Reclaim pursuing. It would not only provide alternatives to a market that has been monopolized by an investment hedge fund, but more importantly create an opportunity to imagine the next generation of web hosting in light of a new era of applications, while imagining an alternative ecosystem of user-controlled privacy, data collection, and resource sharing. And while this is pie-in-the-sky right now, I am reminded that not so long ago Domain of One's Own was just that.
Reclaim Arcade
And lest you think we are too grown up, plans are moving along swimmingly for adding another 3000 square feet to our existing office space in order to realize Reclaim Arcade. If everything goes according to plan it will not only post high scores online, but also allow players to stream video of their gameplay live to the web, cause that's how we roll!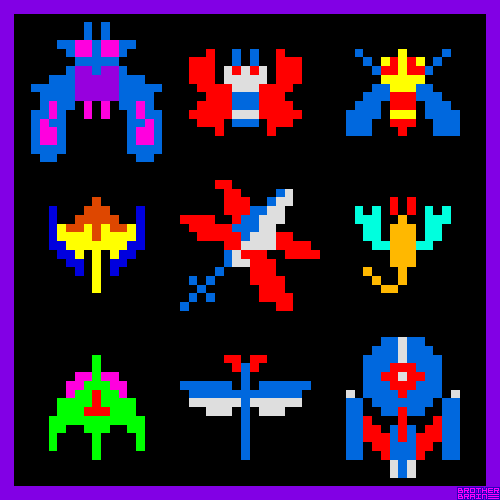 Well, what I though was going to be a quick update turned into an all day post, but that brings you pretty much up-to-date with the goings on at Reclaim this last 6 months. Looking forward to what the next 6 brings our way!
---
*Although they were always more worried about Tim than me for obvious reasons.