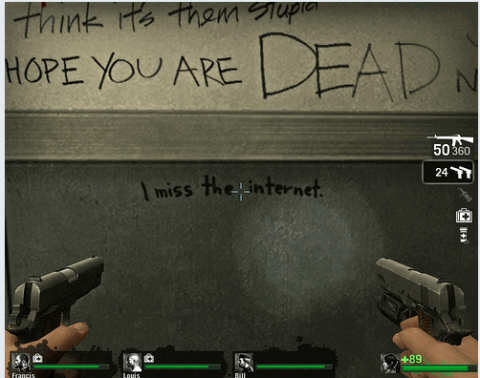 One thing that has stuck with me in my quest to bury BlackBoard over the last four years has been just how shamelessly BlackBoard's PR message is so hypocritical when looked against their baseless legal aggression against their competitors. I think far too many organizations and institutions have given them far too much leeway, and they still gobble up all competition and then, as Mike Caulfield points out so brilliantly here, "innovate" by selling us back what is already ours.
Here's a pull quote from the announcement of Bb and NBC Learn's new partnership:
Blackboard is providing academic users with access to historical multimedia resources from NBC Learn. The two companies today announced that that they've inked a deal to make historical and current events materials from NBC News accessible within the Blackboard Learn platform.
Let me just pause over the first line for a second, "Blackboard is providing academic users with access to historical multimedia resources," really? Is BlackBoard behind the explosion of resources on the open web? Were they the one's behind YouTube after all? What does this merger mean? I can't imagine anything more irrelevant in terms of "gaining access" to these resources, they are already available, and deals like this just make it more attractive to lock resources from NBC that should already be publicly accessible behind a fabricated paywall currently known as the LMS. and Mike's final point in his point brings the whole thing home:
The last gasp of the LMS will be to convince schools that a contract with Blackboard (or Epsilen, a NYT LMS offering) allows their students to use work they are legally entitled to use anyway. I can't really think of anything more disturbing, or more telling.
Exactly, the model now is take advantage of the major media corporations attempt (no surprise here that NBC Learn is part of NBC Universal—you think they'll be providing film and music clips as well?) to spread propaganda about copyright, criminality, and the utter absence of any discussion around fair use to pretend that Bb is "providing academic users with access to historical multimedia resources." In many ways we cannot, nor should we , separate out the push for a kind of psychological warfare to maintain control over a radically changed market—whether it be music, film, or even the comparatively small and paltry LMSs—so that they can charge an arm and a leg for services and resources we can get for far cheaper, if not nothing, in the open web. It appalls me that institutions constantly return to arguments of convenience, simplicity, integration, single sign-on, etc., miss the boat entirely—what BlackBoard is about is relentlessly reviving a model that is moribund, but not through innovation and radical new possibilities for learning, but through a disingenuous sense of providing access, when all they are really after is taking what was already open and locking it behind a proprietary pay wall. It's time we all started working earnestly to tear it down, once and for all.