Image credit: Rock Em Sock Em wallpaper found here.
What can I possibly say about Marx's Rock 'em Sock 'em Robots? This toy is without question one of the most beloved toys of the 60s and 70s, and it made a strong comeback in the 90s. It must be noted here that the Mattel version of this toy released in 1997 was vastly inferior to the Marx version—it was half the size and representative of everything that is cheap and lame with toys today, which breaks my heart when I take my son and daughter to Toys R Us.)
Rock 'em Sock 'em has been deeply embedded within the cultural psyche for about four decades now, and proving this is rather easy because YouTube has the tale of the tape, so to speak.
But before we go to the videos, a special thank to the sponsor of tonight's toy Robin2go, her generous twitter support made this post possible 🙂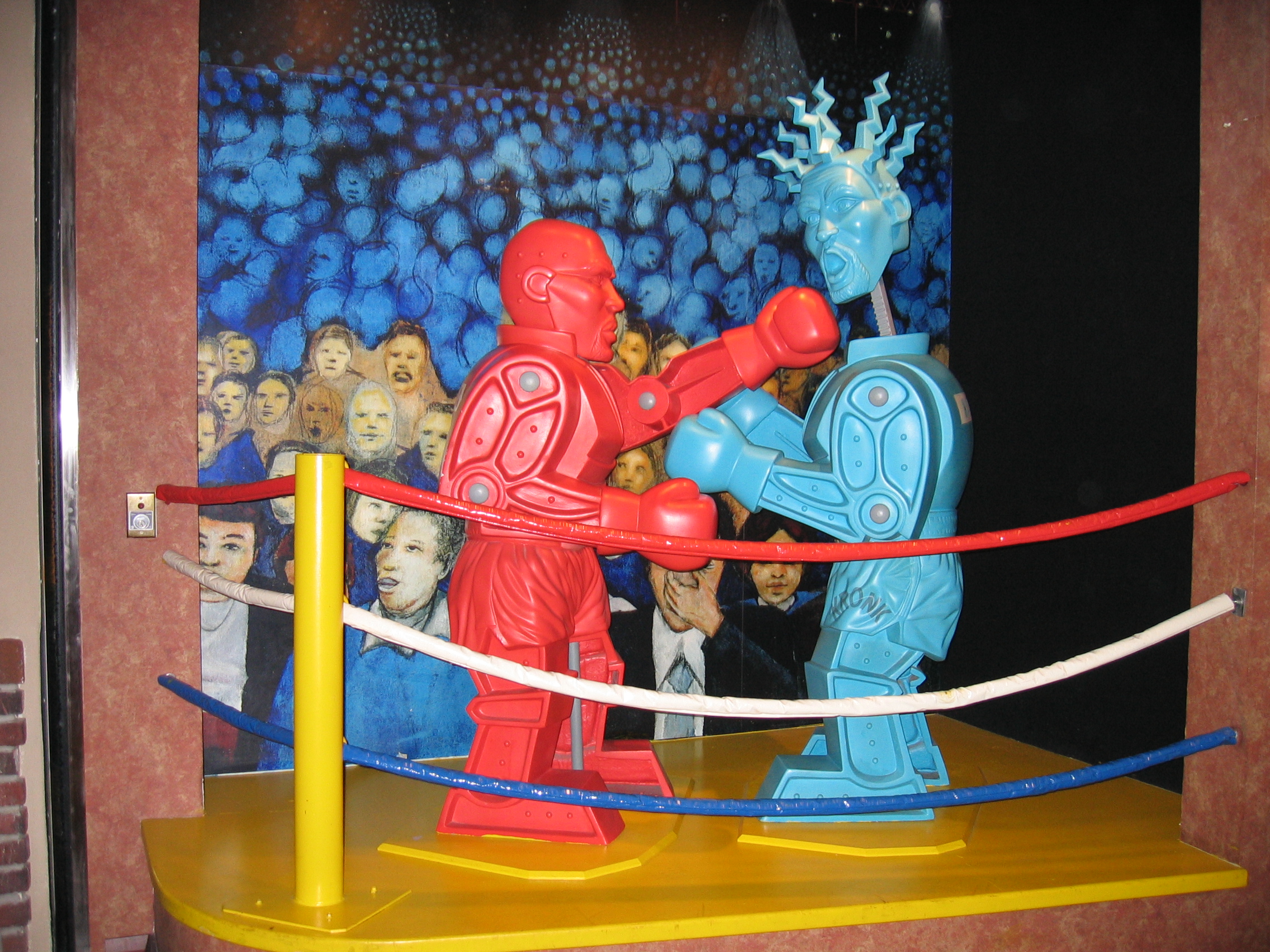 Image credit: "Rock 'Em Sock 'Em Homees" found here.