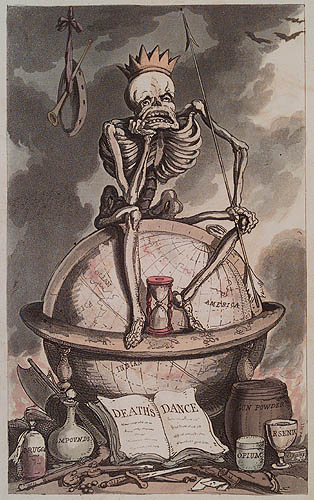 By way of boingboing, as usual, I discovered an unbelievable example of how image repositories and the study of literature are made for one another. John Anzalone, professor of French at Skidmore College, in collaboration with the Tom Hickerson and Katherine Regan (from Special Collections in the Cornell University Library) have created an unbelievable resource of over 300 images dealing with the fantastic in literature. While the subject matter is unbelievably cool to begin with, I am even more fascinated by the ways these folks are thinking through the connections between literature, art, and technology in truly exciting and persistent ways for everyone interested in such resources – scholars or otherwise. Below is a quote from the about page which gives an overview of the project and its rationale:
Sponsored by Cornell University's Institute for Digital Collections (CIDC) this image-bank provides a visual resource for the study of the Fantastic or of the supernatural in fiction and in art. While the site emerges from a comparative literature course on the topic at Skidmore College, it is also intended to open the door to consideration of some of the constant structures and patterns of fantastic literature, and the problems they raise. In this sense, the materials presented here may find a use among students in a variety of disciplines.
To explore the collection follow this link.