After every new Reclaim Roundup monthly newsletter I usually do three things: 1) read it, 2) remark on how awesome it is, and 3) tell myself I need to blog about it! I regularly do the first two of those three things, and this go-round I'm gonna even do the third thing as well. BLOG IT, YEAH!
When we dreamt up the idea for a monthly newsletter last November during our annual company trip in Nashville, I had no idea it would become such an integral part of both tracking our work internally as well as sharing it more broadly with the world. Not only has it been an amazing document capturing what we've been working on every month of 2022, but also really cool to see more and more folks not only subscribe, but reference the newsletter when they reach out to us. Pilot Irwin has been leading on the newsletter since its inception and they've done an absolutely bang-up job from day 1 with everything from an engaging and inviting tone to the brilliant, gem-like GIFs.
What's more, every time we share something in Slack, it gets a little paper airplane emoji to let us know it's being included in the Roundup—it never gets old! The Roundup is not just a newsletter—although it is definitely that—it's a testament to the shift in culture afoot at Reclaim Hosting. We've doubled in size from 5 to to 10 employees over the last two years and as a result we can finally look-up a bit from support tickets and server monitoring to do targeted and intentional outreach to our community around broader issues like hybrid working, open source media tools, WordPress Multisite management, and even a series dedicated to how we built-out the Roundup using Ghost.
The next step for the Roundup is to start looking outwards a bit more to highlight and promote the work Reclaim community members are doing. In fact, I think that's why the Roundup is so near and dear to my heart, because celebrating the work of others is crucial to the success of any project I've been a part of—I'm thinking here of the likes UMW Blogs and ds106 to name just a couple. So we're committed to featuring more community work as part of future Roundups—which could come as soon as November. Just another brick in the Reclaim Wall!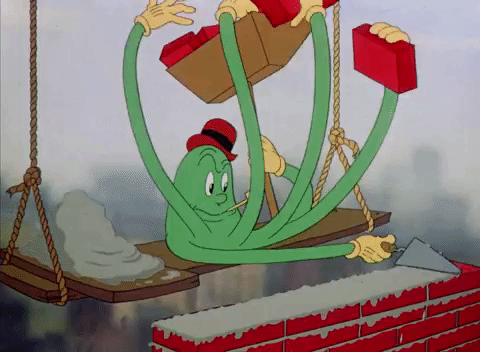 So like and subscribe, dammit, and make some edtech art!