…for in just one minute it captures everything that is wrong with how private enterprise is conceptualizing, marketing, and framing the idea of "higher education" in the US right now. This idea of the "waitress" or service job as dead end, and the only way forward is a degree that trains you for what exactly? Hotel and food management? Maybe one of those greatly undervalued undergraduate degrees in business? Could be nice to get a degree in Homeland Security? Or maybe one focused on the exportation of jobs into that global workforce we are so fond of idealizing as the new raison d'être for higher ed—or would that be an economics degree? All the while, commercials like these boil down the essence of the whole idea of the education enterprise in the US right now to its rudest and truest form:predation. Can't help but think that more and more, education has become stuck in a vicious promotional cycle of "increased income," "more opportunity," and "greater freedom" that has locked too many into an unconscionable life of unnecessary debt. Why such costly programs for what are basically trades one could just as easily learn on the job while getting paid. More and more, the compulsory cultural push for education is demonstrative of how the system is cannibalizing itself—feeding it's own addiction to fostering this perceived institutional need. I mean we've all helped to create this monster, it starts simply enough with you wearing a college sweatshirt around your high school senior year, or even getting a college sticker for the back window of your car.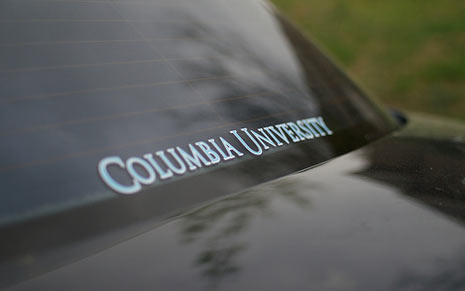 But soon enough the whole thing becomes a sick addiction. You do four years, rack up anywhere from $50,000 to $100,000 in debt depending on your situation—and that price point is very much for public schools as well now, thanks Mikhail Gershovich— and ultimately scream out for more punishment because we all know a BA/BS is not nearly enough, we need grad school. And your potential to actually live and enjoy life is further delayed for 2 to 8 years and you have bought into a system that will only further indenture you and sell your soul for one of the cheapest forms of labor going: the academic adjunct. More than that, you're learning from and mentoring with a vast majority of professors that don't understand the mechanisms for communication in our moment—what exactly are they training you for? Obsolescence? We have to stop the madness. We are going off the rails on a crazy train, and if England is any harbinger of things to come right now, the financial burden will only get worse. Is it time to walk away from this madness yet?
PS —I'd really like to make a response video to this video. Something equally catchy, but with a few more zombies.