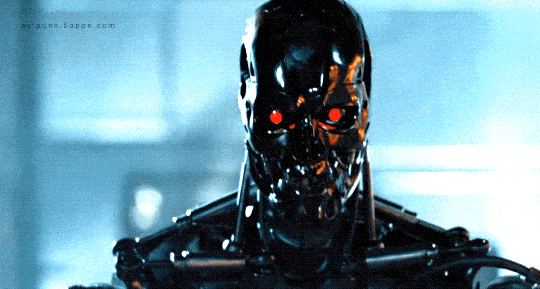 I've been pretty resistant to the idea of AI in edtech and beyond, and part of why was epitomized in a recent email I received from a self-acclaimed "cyberpunk anti-hero from the future" that underlines the cash-in zeitgeist that repels me. Perhaps I'm just showing a bit of my age in the field, I mean I did have fun with Michael Branson Smith's AI Levine project, and it's pretty clear AI colonized our imaginations long before the present gold rush, but the speed at which it has already arrived at inevitable is a bit frightening.
And it's because of that fear, engulfed in a rank stench of opportunism, that I have kept most of it at Michael Bay thus far. I haven't blogged about it (until now). I haven't played with ChatGPT, Mid-journey, DALL-E, or other tools like them beyond a cursory fashion, and I acknowledge my limits, but there's a deep sense of dread that accompanies offloading pleasures like blogging or taking images to the machines. There are also people I deeply respect that have begun to dig in, and I'm glad they're bringing a practical, thoughtful voice to the discussion. In fact, part of me feels like I should too, but it's difficult to shake the sense of déjà vu watching the tech lizard people emerge from the swamp to slither towards the territories—the pioneering spirit attracts as many hucksters as it does explorers.
But the other part of me feels this territory might be better left untouched, I mean most historical "discoveries" of "unclaimed" lands have been euphemistic expressions of exploitation and extraction? In fact, you don't need to go back to the 15th or 16th centuries, just think back 20 years to the rise of social networks and the unimaginable scale and speed in which they rose to the level of nation-states. And then there's the economic side wherein the wealth of those behind the tech-gilded age dwarves that of many countries. This more recent history is what makes the rise of the machines that much more dire given we seem entirely comfortable abandoning any remaining trace of humanity in the process, it's a whole new twist on the colonizing trick.
I don't want to be a nay sayer, but I can't shake that sense of dread that has nothing to do with the pedestrian concerns around plagiarism—rather it seems the very fabric of how we currently understand reality is at stake. And perhaps that's where I'm long in the tooth, many folks mid to late career in the 90s probably felt the same way  about the web. But maybe not all of them were wrong? I guess it's time to dig deep and channel some Beckett: "I can't go on, I'll go on."