All things video could get even more interesting very, very quickly! YouTube has officially released remixer, allowing users to mash it up in-house! Here is the blurb on their site:
Sometimes, instant gratification video is just the thing you need.

If you've ever uploaded from your cell phone, wished for an easy way to add titles and transitions, or just wanted to remix your own videos, Remixer is a great place to play. It lets you assemble your new video in an easy drag-and-drop timeline, and then publish it right back to YouTube. Your original videos will stay exactly the same.
Read more details about the new service here via TechCrunch.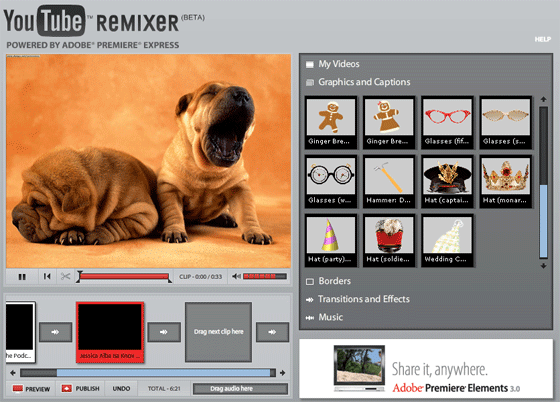 P.S. -is this YouTube's way of saying happy Father's day? I know at least one other father I work with who will be all fired up!