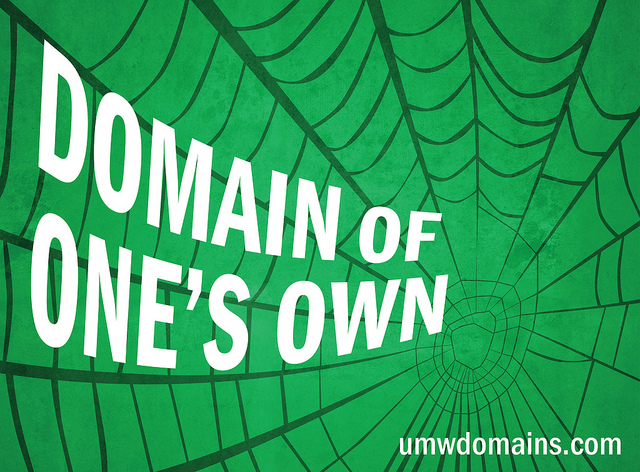 Kim Jaxon and Patrick Berry had a compelling conversation as part of their most recent Back to School podcast about the fact that more and more faculty and students want alternatives to the centralized, campus-supported learning management system. The larger question they get at is why aren't universities thinking more creatively—and this goes for IT, academic departments, and individual faculty alike—about providing more options for their campus community.
This is very much inline with the thinking we've been doing at UMW, and I agree with them wholeheartedly that this stuff isn't crazy. Providing faculty, staff, and students with web hosting space to explore the web, publish freely, and share resources as part of the unviersity experience should be at the core of its mission. Nevertheless, ever since universities abandoned evolving the shared web tilda spaces (~jgroom) they've provided little to nothing in their stead. What's crazy about this (and this is what's really nuts to me!), is that it's only gotten more important to create and define a professional presence on the web. UMW Domains speaks precisely to this reality.
Kim and Pat, let us know how we can help you over at CSU Chico. Also, there's this little thing called Reclaim Hosting we came up with to make this possibility a quick and cheap reality for any interested faculty and/or student who want something like Domain of One's Own, but don't have the internal support to get it for whatever reason.
Also, Patrick Berry consistently cracked me up throughout this podcast, I love his sense of humor.