On a recent post about Clash of the Titans, Andy Best made a comment I've been coming back to over and over again since. The comment was the following:
And by the way, Jim, keep on plugging D&D, that game was solely responsible for getting me to read and develop in the face of school being boring and oppressive.
This idea immediately propelled me up into the attic, rifling though boxes in the insulated heat to find my copy of the Monster Manual, one of the greatest books of the 1970s. I found it, and I have been re-reading it for the last week or so, rather than reading Capital, Volume 1 as I have been promising myself. But I don't really feel too bad about my choice, for this book is blowing my mind and framing Andy's comment about reading and developing in ways I hadn't imagined. In fact, it's forcing me to re-visit why this book has remained quietly lodged in the ether of my psyche like a psionic Thought Eater for almost thirty years.
I started with the explanatory notes that introduce the logic of the Monster Manual, basically laying out how to read this book. These notes act as a kind of legend for deciphering the very particular vocabulary around the monster profiles, defining terms such as damage, alignment, % in liar, hit points, etc. The very first definition of this manual is pretty wild, it's a brief explanation of the term "monster:"
The term "monster" is used throughout this work in two manners. Its first, and most important, meaning is to designate any creature encountered — hostile or otherwise, human, humanoid, or beast. Until the encountering party determines what they have come upon, it is a monster. The secondary usage of the term is in the usual sense: a horrible or wicked creature of some sort. Thus, a "monster" is encountered during the course of a dungeon expedition, and it is discovered to be an evil high priest, who just might turn out to be a monster in the other sense as well. Note, however, that despite this terminology, human (and such kin as dwarves, elves, gnomes, half-elves, and halflings) always use the matrix for humans when attacking, even if such humans were encountered as "monsters" in the course of an adventure.
I love this definition of "monster." It becomes a kind of catch-all phrase for anything that is unknown or foreign, whether or not it's human. A fascinating frame that resonates with the logic of the Age of Discovery and Exploration wherein those initially encountered in the New World narratives were always monstrous, deformed, and somehow other than human, despite their humanness. The moment between the encounter and the determination of what was encountered is a fascinating one—how long does it last? How does the very idea of the monster become something else entirely with this first and most important definition of monstrosity—which is really a definition of something that can't be immediately understood.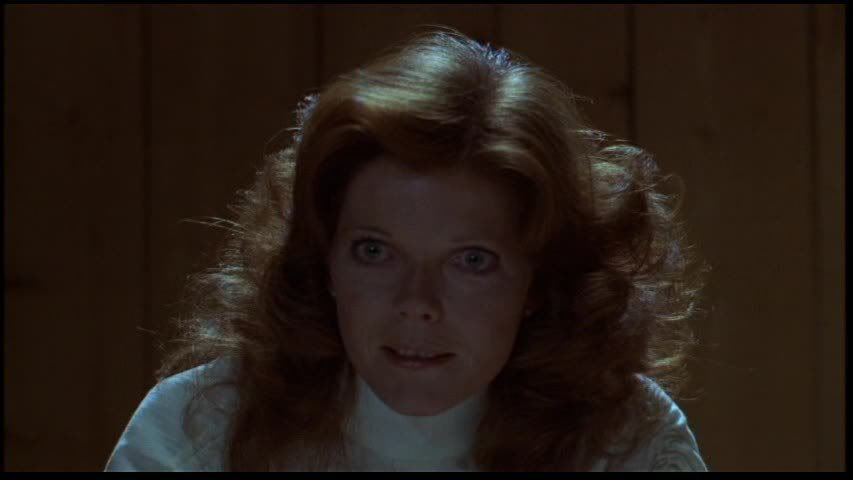 So, this definition pushed me to look further into the idea of monstrosity, something that fascinates me anyway. And I found a book of essays called The Horror Reader that offers up a few theories of monstrosity. One of them is from Aristotle, which suggest that "Anyone who does not take after his parents is really in a way a monstrosity, since in these cases nature has strayed from the generic types." Aristotle then goes on to draw a parallel between monstrosity and females as departures for the male norm. And such a definition of monstrosity, women, and birth seems to be at the very heart of of the Horror genre. From Mary Shelley's monstrous conception of Frankenstein to Polanski's Rosemary's Baby (1968) and Cronenberg's The Brood (1979). Maternal monstrosity and this idea of the progeny as somehow different from the parents, becomes tied up with the actual imagination of the woman as the imaginative producer of monstrosity, a deformed birth, as Marie Helene-Huèt points out, becomes the manifestation of a woman's "unfulfilled desires and hidden passions" (The Monstrous Imagination 88).
An idea which reminds me of one of the single most compelling moments of monstrous births framed as a public warning and divine testimony to the danger of America's first true radical: the antinomian preacher Anne Hutchinson. A woman whose philosophy posed a grave and immediate threat to the Puritan "City Upon a Hill." (As a side note, the trial of Anne Hutchinson is perhaps the most compelling read of all Puritan literature, and frames her genius in the face of intolerance and tyranny stunningly, you can read an excerpt here.) After Hutchinson is banished for the danger she represents to the social fabric, the Puritan governor John Winthrop reports publicly that she has given "monstrous birth" to "twenty-seven several lumps of man's seed," which becomes a way of justifying her exile and offering a divine punishment for her unholy difference—her ideas and radical spirit are physically manifested as monstrous.
Thanks to Gardner Campbell this meandering through the monstrous can take on epic proportions given a series of ideas that a recent reading of another Monster Manual in its own right, namely Book II of Paradise Lost, proffers the imagination. Particularly when Sin describes the incestuous birth of her son and brother Death:
Alone, but long I sat not, till my womb
Pregnant by thee, and now excessive grown
Prodigious motion felt and rueful throes. [ 780 ]
At last this odious offspring whom thou seest
Thine own begotten, breaking violent way
Tore through my entrails, that with fear and pain
Distorted, all my nether shape thus grew
Transform'd: but he my inbred enemie [ 785 ]
Forth issu'd, brandishing his fatal Dart
Made to destroy: I fled, and cry'd out Death;
Hell trembl'd at the hideous Name, and sigh'd
From all her Caves, and back resounded Death.
I fled, but he pursu'd (though more, it seems, [ 790 ]
Inflam'd with lust then rage) and swifter far,
Mee overtook his mother all dismaid,
And in embraces forcible and foule
Ingendring with me, of that rape begot
These yelling Monsters that with ceasless cry [ 795 ]
Surround me, as thou sawst, hourly conceiv'd
And hourly born, with sorrow infinite
To me, for when they list into the womb
That bred them they return, and howle and gnaw
My Bowels, thir repast; then bursting forth [ 800 ]
A fresh with conscious terrours vex me round,
That rest or intermission none I find. [Link.]
How is that for monstrous birth, "odious offspring," and "inbred enemies"!
Yet, I digress, for monstrous maternity is just one, albeit a particularly rich and telling, way of how we deal with fear, uncertainty, difference, power, and subversion. The Dungeons & Dragons Monster Manual makes the idea of everything undetermined somehow monstrous (which makes the idea of birth and monstrosity even more telling and fascinating). A kind of general, sweeping idea of paranoia at the idea of otherness. And idea that makes the secondary definition offered by the Manual, or the more traditional idea of the monster as a "horrible and wicked" creature somehow wanting. And interestingly enough, in the very next sentence after offering this more popular definition, the uncertainty of what is or is not monstrous creeps back into this explanation, imbuing any clarification with a deep ambivalence.
Thus, a "monster" is encountered during the course of a dungeon expedition, and it is discovered to be an evil high priest, who just might turn out to be a monster in the other sense as well.
The evil high priest is only a "monster," seemingly given his human affiliation, because he is unknown. But as soon as this definition of monstrosity is established, it is immediately qualified by the idea that this priest may very well turn out to be a monster in the "other sense." The horrible, wicked sense? Or the undesignated sense of otherness that looms far larger than such a definition can control or maintain, yet at the same time beautifully opens up. Here the idea of monstrosity is not so much premised on the physical difference between things: some kind of unholy lack of resemblance. Rather, the monster may be monstrous in some "other sense," some invisible sense that is not necessarily easily to determine. What does horrible and wicked look like? How do you determine these characteristics? Are they physically defined?
It reminds me of one of my top three films of all time: John Carpenter's The Thing (1982). Perhaps one of the greatest situations in all of cinema, The Thing is rooted in an idea of monstrosity you can not immediately see. The monster (or is it the alien?) takes the shape and attributes of its victims down to every last detail. The distinctions are impossible to determine though visual or social interaction. Making the moment when they come up with a blood test one of the most compelling scenes in cinema of all time for me.
The physical blood test provides a reprieve from the ultimate horror and monstrosity, namely the idea that there is no way to truly distinguish between what is monstrous and what is not. It has no easily determined shape or form, it could be any of us—the great contribution of Invaders of the Body Snatchers (1955). A kind of general malaise of monstrosity that is indeterminable, but ever present.
And all of this from the first, "clarifying" paragraph from a manual dedicated to the idea of monstrosity. A work of art in every sense of the word, it is without question an imaginative fount of wonder. And while I'm easily sidetracked by the definition of monster it tries to provide, there is no question how deeply this book forced concepts on the mind of a hapless ten year old that created a certain sense of confusion. What does it mean that a Manticore has the alignment of Lawful Evil and a Centaur that of Neutral Chaotic Good? How do I hold these seeming antithetical ideas in harmony to make sense of this monstrous world? I remember working though this with a friend who was far smarter than me, how took the occasion to suggestion that the words lawful and evil aren't necessarily contradictory. What a valuable lesson.
Yet, it was the profiles and images in the Monster Manual that made me want to understand this strange moral world of monsters. I would spend hours reading the descriptions of the monsters, determining their point system, and obsessing over the illustrations, all of which suggests the way this kind of text introduced a whole new way of imagining in relationship to numbers, text, images, and often maps as well. The Monster Manual is a truly unique work of the imagination, and I can't tell you how fun it was to re-visit creatures like the Lurker Above, the image of which falling on an unexpecting victim always intrigued me how powerful this monster was.
And there was Mimic, a monster that can "perfectly mimic stone or wood" but cannot stand the sunlight. I just loved the image of the Mimic posing as a treasure chest, while at the same time cocking its fist prepared to knock the unassuming adventurer flat out.
And there was also the Mind Flayer, who crazy tentacled head, and psionic brain eating abilitie downright frightened me.
And a personal favorite were the more quotidian Lizard Men—who were always a personal favorite, especially since I paid my friend's brother a dollar a figure to paint my Lizard Men lead figurines, it was worth it.
So, Andy, I think I have an idea of what you meant by your comment, and in fact it is funny how much re-reading this stuff brings back so much of that original wonder in the face of all things monstrous.