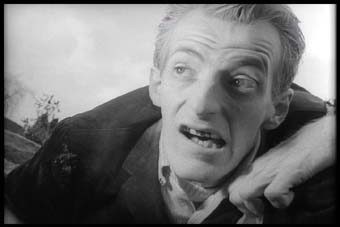 This post started out as a comment on my favorite blog these days, The Tattered Coat. Matt, the proprietor of said blog, has one of the most intelligent, entertaining, and interactive blogs going. After a long hiatus to finish his dissertation, Tattered Matt is back at it and as good as ever. Lately he has been posting some movie thoughts on his blog that have had me commenting, and now blogging, with a new found energy. His most recent post on movies calls for suggestions of horror films for those who do not like the genre. The post below is both a response to his question as well as a perambulation through my own ideas of the genre and its uses and generative abuses.
A few years back IFC did an excellent documentary, The American Nightmare, with the masters of recent horror (i.e. Wes Craven, David Cronenberg, John Carpenter, Tobe Hooper, & George Romero) in which they talked about their films in relationship to the violence of the Civil Rights and Vietnam War era. These directors (and special effects guru Tom Savini) represent a particular group of film folk that can actually talk intelligently about their work -for 99% of the actors, filmmakers, and producers who talk about their films are completely inane. In particular, Romero, Craven, and Cronenberg articulate how they understood their films as allegories of a particular moment in America when violence, terror, and horror were undermining the dreams and ideals of a generation.
Possibly the greatest horror movie of this moment is Romero's The Night of the Living Dead (1968). This film was made on a shoestring budget, but quite effectivly turns the entire nation into a battle zone against zombies (a rich figure that he gets a lot of mileage from, especially in Dawn of the Dead (1978)) by simply integrating the TV and Radio as narrators of the cataclysmic event. The lead character, Duane Jones, is a resourceful no-nonsense black man who slaps up an hysterical white woman -most definitely a radical moment in film. His ultimate demise after surviving an intense evening of fighting off the flesh-eating humanoids comes not at the hands of the undead, but by a posse of rednecks who mistake him for a lifeless savage. Click on the video below to view these two clips from the film.
[MEDIA=15]
Romero mentions in the documentary that when he was bringing the recently finished film up to NYC for distribution, the news that Martin Luther King Jr. had been assassinated was announced on his car radio; a powerful fact once you watch this in terms of the conflicts and social unrest of the 1960s. As an added bonus you can watch this film for free given that it is part of the public domain, just click on the following link to be redirected to archive.org.
Horror might be understood as the ideal vehicle for social commentary because its message can often be embedded within such malleable and generative figures as vampires, zombies, werewolves, aliens, freaks and maniacs. And unlike drama, comedy, and the documentary, most viewers are not expecting sophisticated critiques from what at first appear to be relatively straight-forward genre scare tactics. Some other movies from the IFC documentary that are a must see are Shivers by Cronenberg, Last House on the Left by Craven, and Maniac by William Lustig.
Most of these films, however, are pretty painful to watch, and if you are already unlikely to watch horror films these may not help the cause. So I have another suggestion (well, more like a crusade): Mario Bava!!!
"Who the hell is Mario Bava?" you ask. Bava is an early pioneer of my favorite type of horror movie: the 1980s b horror movie. There is no substitute for camp. I just got finished watching an early film by Bava, Hercules in the Haunted World (1961), which is probably one of the few horror movies with Hercules as the hero- which quite bizarrely, and hysterically, plays the whole Greek Mythology thing pretty straight -how can you go wrong? But more seriously, Bava's brilliance, and I don't mean to use this word lightly for I am not about to argue that he is a genius or master, for unlike the documentary on Bava that attempts to argue this very fact, I find it both irresponsible and antithetical to the value of the films Bava made. Bava's aesthetic is uneven throughout his work but at moments transcendent in films such as Black Sunday (1960), Black Sabbath (1963), The Girl Who Knew Too Much, (1963) and (my personal favorite) Planet of the Vampires (1965). Bava's ability to work through more genres than even Kubrick with overtly campy themes (see Roy Colt and Winchester Jack (1970) for an over-the-top Western—the other spaghetti Western) marks his uncanny ability to make a compelling variety of worlds with little or no budget, a trademark that would jump-start the power of the b-movie which comes to a kind of oxymoronic golden age with the advent of VHS during the 1980s.
In fact, many critics, fans, and Bava devotees link his films to some of the most important horror films of the 80s. And while Alien is anything but a b-movie, many link Ridley Scott's marriage of horror and SciFi and the mist-filled atmospheric aesthetic with Planet of the Vampires. But one of the most persistent and interesting legacies of Bava comes with his film Twitch of the Death Nerve (1971) (a.k.a The Bay of Blood). This film is set on a wooded bay and methodically works through 13 brutal murders by an unknown maniac. An earlier prototype for horror/slasher/gore franchise films such as Friday the 13th (1980), Halloween (1978), and Slumber Party Massacre (1982). Twitch of the Death Nerve has it all: p.o.v slasher perspective, over-sexed camping teenagers, and an ending that will leave you wondering what the hell you just watched.
If you are not overly impressed by the moralistic slasher movies of the 80s then Black Sunday may be a perfect Bava alternative for the weak-stomached horror film hater. Starring the queen of 60s horror, Barbara Steele, this film is often cited as the pinnacle of Bava's aesthetic, and after seeing a couple of his shots in glorious black and white it may be difficult to argue otherwise. What strikes me about Black Sunday is that its film aesthetic comes right out of the stage-sets of the classic period of horror films during the 1930s. It is really a pleasure to watch Bava's ability to conflate the camp world of Barbara Steele with the aesthetic brilliance of James Whale.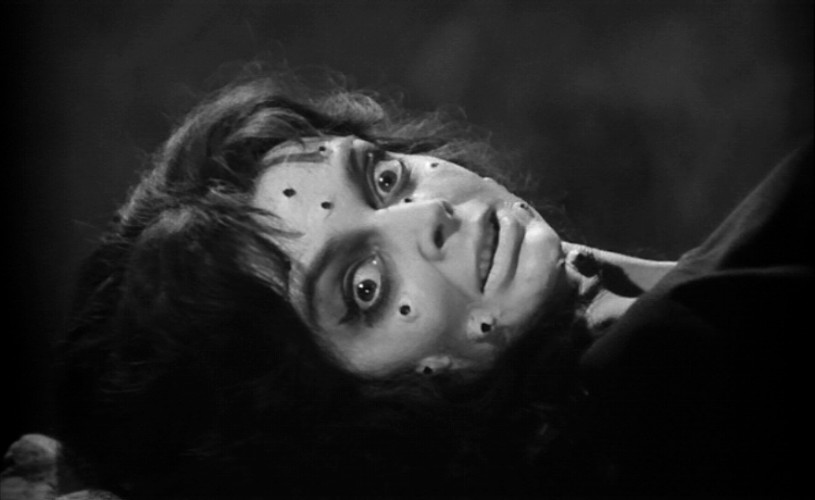 Barbara Steele fresh out of the Iron Maiden in Black SundayTwo more Bava films of note before I try and wrap-up this seemingly endless comment cum post cum book prospectus. As I mentioned earlier, Bava was constantly working though genres and in the case of Twitch of the Death Nerve fashioning new ones. Perhaps the best example of an acknowledgment of his place as an Italian b-movie filmmaker is found in The Girl Who Knew Too Much-a gorgeous attempt to put the Giallo on film. Professor Hieronymos-Grost from Ireland does a nice job of summarizing this film in a comment on IMDb:
Nora Davis (Letícia Román) is an American tourist in Rome who witnesses the brutal murder of a woman on her first night in the city, however circumstances prevail that no body is found and the police and pretty much every one else believe she is a little crazy, except that is for a young Dr. Marcello Bassi (John Saxon) that she has befriended who plays along and helps her investigate. Nora's investigations brings up three earlier killings in the same place on the Spanish Steps in Rome, that at the time were called the Alphabet Murders, due to the killer's preponderance for killing women that had the respective letter in their surname, but the killer was caught and imprisoned for life, so who is it doing the killings? Soon Nora realizes that the letter "D" is next on the killers list and that she is to be his next victim.
Well, I've searched high and low for this granddaddy of the Gialli Genre for over two years now and finally got myself a copy, and was it worth it? It's Mario Bava of course it was! Filmed in stunning black & white the film boasts some fine performances from the leads, it is also regarded as the film that started the ball rolling for the Giallo on film. The Girl Who Knew Too Much also gives a very firm nod to the work of Hitchcock whose Man Who Knew Too Much the title is borrowed from. The film is full of suspense with some very nice scenes and keeps you guessing until the end, as all fine Gialli should — it is quite low on the bloodletting though, a trait the Giallo would ignore more and more as it entered the 1970's, but this is still an excellent film and well worth checking out.
Well said, Hieronymos! Bava fashions yet another sub-set of the thriller with this film version of the Giallo. And as the comments above suggest, the film Giallo's increasing dependence on bloodletting may begin to suggest a transition from this pulp genre to the more overtly gore driven films of Dario Argento and Lucio Fulci – admittedly a fast and loose genealogy of the 80s slasher viz-a-viz Bava.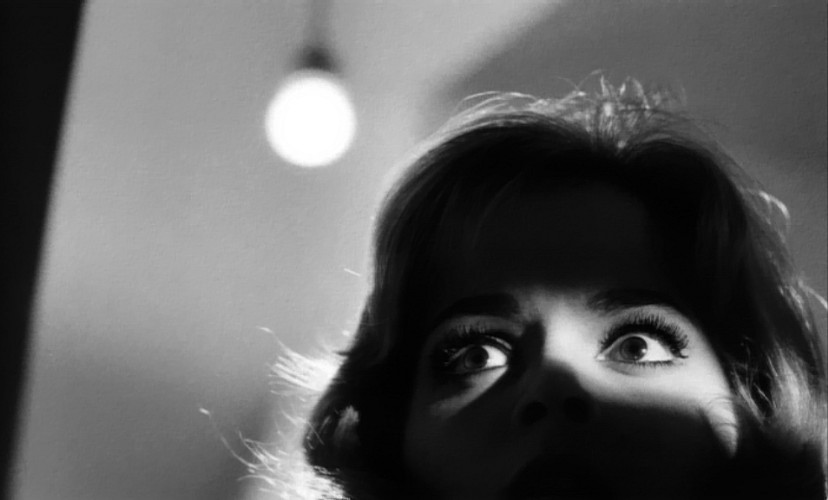 Letì­cia Romàin in The Girl Who Knew Too Much.
Finally, Rapid Dogs (1974) adds yet another layer to the influence of the films of Mario Bava on the B-movie horror films of the 1980s and beyond. The plot, as told on IMDb, is as follows:
A gang of thieves hijack a man's car after botching their getaway from a robbery. They take a woman prisoner and command the man to drive them to safety. The man must try to cope with the bad situation he is in as well as trying to get help for a sick child that he is caring for.
What is striking about this film is how radically it departs from any of Bava's previous films. It is shot in a hyper-realistic style, especially by Bava's standards, and smacks of a documentary-like examination of the horror of everyday violence. The film is gritty and at times very hard to watch and as one commenter suggest on IMDb quite similar to Wes Craven's Last House on the Left -given its relentless and realistic portrayal of people's potential for horrific acts of brutality towards one another. This film seems inspired by Sam Peckinpah's Straw Dogs, and may be understood as a model for films like Henry: Portrait of a Serial Killer and Man Bites Dog.

Kidnap victim (Lea Lander) being molested by her abducters in Rabid Dogs.
Anyway, this post is becoming unruly and I will have to save my thoughts about the relationship between Bava and the b-movies of the 1980s for another post on the subject. I imagine it will pick-up where I left off in order to explore (or rather indulge in) some of my favorite bad films of the 1980s such as Stepfather (1987), Terrovision (1986), Silent Night, Deadly Night (1984) and The Toxic-Avenger (1985), Saturday the 14th (1981) and Attack of the Killer Tomatoes (1978) -the first movie I ever saw on HBO which was technically made in the 70s, but made available to kids like me in the 80s.
Finally, below is a collection of taglines for the films I listed above, absolutely genius:
Stepfather: "Daddy's Home and He's Not Very Happy"
Saturday the 14th: "Just when you thought it was safe to look at the calendar again."
Silent Night, Deadly Night: "You've made it through Halloween, now try and survive Christmas!"
TerrorVision: "People of Earth, your planet is about to be destroyed… We're terribly sorry for the inconvenience."
The Toxic Avenger: "Melvin was a 90lb. weakling until nuclear waste transformed him into…" [The Toxic Avenger]
This post was made possible by a film retrospective titled "Mario Bava: the Baron of Blood" that was scheduled at the BAM a few years ago. Thank you BAM programmers, you're doing fine work.